HORSERACINGPARK PROMO CODE ODESSA & HORSERACINGPARK.COM PROMO CODE:ODESSA GET 5+1 FREE VIRTUAL RACEHORSES! What is HorseRacingPark.com ? HorseRacingPark.com is an advanced Free Virtual Horse Racing Game! PROMO CODE:ODESSA GET 5+1 FREE HORSES @ The Odessa Florida Virtual Breeders Association & TEAM ODESSA ! Have you ever dreamed of owning your own thoroughbred? Now is your chance to do so at a fraction of the cost of real life! Feel what it is like to be the owner of a thoroughbred coming down the home stretch with a shot at landing in the winners circle. Compete against other virtual horse owners in an online community @ Horseracingpark.com. The competition is tough @ HorseRacingPark.com. Do you have what it takes? HorseRacingPark.com is a virtual horse racing game with the realism factor turned up. You take ownership of your own stable of horses where you train and race them. You are in control of their racing careers and you decide when to retire them. Real virtual horse bloodlines! Best jockeys in the virtual world! Select your own jockey to ride your horse from hundreds of choices like fictional C.Borel or E.Prado; each with varying skills and weaknesses! HorseRacingPark.com is a true simulation. The game is played in real time, so you run your stable the exact same way you would run a real life stable. You are able to own, race, and train your own virtual horses. You will be in total control of your own stable where you can own as many as you like. You can enter your horses in anything from claiming races to Graded Stakes races. You can also retire your stock and start to breed future champions creating your very own virtual horse bloodline with over 100 actual "genes". HorseRacingPark.com offers you the chance to run in almost every major race in North America. You can race at tracks like BEL, LA, LS, SA, DMR, CD, HOL, BEL, SAR and WO just to name a few of the 41 tracks currently offered at HorseRacingPark.com. All running in real time! Buy or sell horse in AUCTIONS! Watch them live! Check out the Negdog Racing & HorseRacingPark.com Interative Map Link to see the location of every farm and track played at HRP You can run in races from GRADED STAKES down to Maiden Claimers. There is also a track (MNR)-Mountaineer- where you can learn to play the game for free. You need horses to start your new career as a virtual horse owner/trainer. HorseRacingPark.com offers 2 free horses for signing up. However, because you have stopped by The Odessa Florida Virtual Breeders Association, as an affiliate of HorseRacingPark.com we can offer you an additional 3 horses. There is also one more free horse on offer after verifying your stable. That is 6 Horses for FREE! MAKE SURE TO USE PROMO CODE:ODESSA!!! Once retired their career still may not be over. You then have the decision of whether to breed them and who to breed them to. Establish your own bloodlines in the virtual horse racing world. Receive a FREE farm from which to raise, train, and work your horses. Analyze bloodlines, conformation, past breeding matchups, track performance, and much more to determine what may and may not work in the breeding shed. Make money of their foal! Do you have what it takes to go to the pay circuit? Step up vs the big boys and race for real money! Plus for signing up through our link you recieve a free 1 year membership to the O.F.V.B.A. HorseRacingPark.com is the greatest Horse Racing Game on the internet & created @ HorseRacingPark.com! WATCH THE $40,000.000 TC CARRYOVER FOR 2011 & $24,500.000 UPCOMING BREEDERS CUP CHALLENGE LIVE!
2d graphics
New 3d graphics
LATEST NEWS:3/31: The OFVBA welcomes Silver Bullet Farm to Horseracingpark.com!Last day of the month good luck to everyone on the dirt! Thanks to everyone for a great month of March and congratulations to all winning stables!3/24: The OFVBA welcomes Voltaire Racing to Horseracingpark.com! 3/23: Team Odessa racks up multiple wins today on the digitaldirt(c)! 3/22: Thanks to everyone who bid and won our horses in the auction! Team Odessa welcomes My Tb Farm to the OFVBA! 3/16: Make sure to check out our live webcasts @ blogtv link down below! I will be updating the winners circle over the next couple of days! Thanks to everyone who bid and won on our horses this auction. Look for more great horses up in the next couple of days with $1.000 reserves. Odessas Copperhead won its 2nd win in two starts! 3/3/2011 TEAM ODESSA CONTINUES TO GROW AND HAS AWOKEN FROM ITS SLEEP! THANKS TO LANFRANCO STABLE FOR ALL HIS HELP THIS SEASON! 1/1/2011 I WILL BE TAKING A SHORT BREAK WHILE MOVING 60 DAYS HAPPY NEW YEAR EVERYONE! 12/2 Soccer Riot crushes the field for The Irishman in the afternoon card! As the Auction sales start on 12/7 start scanning the marketplace for horses. This is definetly the time to buy! Go to horseracingbuzz.net ofvba forum to see whos talking about who! 12/2 with 29 days of racing left Riggo has increased his lead over Spinetingling in overall wins 767 Riggo 747 Spine good luck to the finish! 12/1 Riggins Racing continues to lead the way @ HorseRacingPark with another win today! 11/30 Over 200 wins in the month of November for Team Odessa!11/28: So Many wins across the horseracingpark circuit we need a full time web master!!! Riggins Racing takes over the wins leader for 2010! Jamaican Bolt wins GII race yesterday! 11/15: Huge weekend for the O.F.V.B.A. as wins piled up accross the digital dirt @ Horseracingpark this weekend. Riggins Racing pulls to within 51 wins of Spinetingling for 2010 overall wins. Can Riggo catch em?! Thanks for tuning in to my Live web cast of last MNR action! More shows to come http://www.blogtv.com/people/negdog 11/13: Team odessa hits CRC stakes day with multiple entries including Irish Enkore & Dogs Found Money looks to go 4-0! 11/10: 11/10: Kaname wins @ Beu for Iwz Racing. Team Odessa & The Dog Pound continue to lay down the law @ MNR as MJ Racing & Riggins Racing lead the way to another multi-victory night. 11/9: Boardwalk Empire breaks its Maiden for Riggins Racing. 11/8: Team Odessa crushes the competition @ MNR last night with 5 victories including a sweep of the board in race#8 as Riggo Negdog & The Irishman finished 1-2-3! 11/7:Congratulations to Riggins Racing for eclipsing the $9,000.000 mark in career earnings this year! Wins continue to fly Across HorseRacingPark as Riggins Racing, Penk Stables, Mj Racing, Irishman Stables, Negdog Racing pile up victories! 11/3: Congrats to Riggins Raqcing on his unbelievable 600th win @ HorseRacingPark in his first year! 11/1 Penk Stables gets another win @ FL in todays afternoon card at HorseRacingPark. THE O.F.V.B.A. NEGDOG RACING & TEAM ODESSA "SURE TO BITE!"
Congratulations to Irishman Stables & Four Leaf Underdog (Sire-Dogs Bachelor Party) for winning the Qtr 3 Breeders Challenge 1st Leg! Good Luck to all Qtr 3 Breeders in the 2nd leg of the contest!QTR 4 BREEDERS CHALLENGE! $150 IN VOUCHERS UP FOR GRABS! CONTEST RULES: FIRST YEARLING TO WIN A PAY RACE WILL WIN 10 VOUCHERS!!! BONUS 5 VOUCHERS WIN A FL-STATE BRED RACE IN YOUR MAIDEN AND GET 5 MORE VOUCHERS!!! ***MUST BE FL BRED YEARLING FOR THE 5 BONUS VOUCHERS! GEAR UP FOR CRC & TAM WITH THE BEST FRESHMAN SIRES FROM QTR 3 OUT OF ODESSA! THE PROOF IS IN THE DNA! & MAJIC HAY! STUDS UP: DOGS BACHELOR PARTY, EN ZED, JOLT, KIP DEVILLE, JUST BREEZE! ALL YEARLINGS BRED WILL QUALIFY FOR THE CONTEST FL BREDS ONLY FOR THE BONUS! GOOD LUCK BREEDING!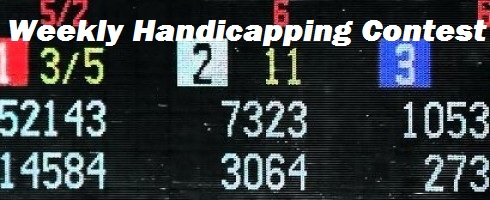 Participate in the WEEKLY FREE handicapping contest with real time tote boards, comes with FREE digitaldollars(c) to win FREE horse vouchers! Thanks to HorseRacingBuzz.net for the great screenshots!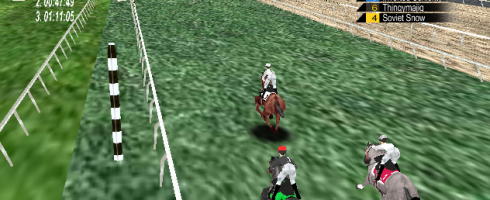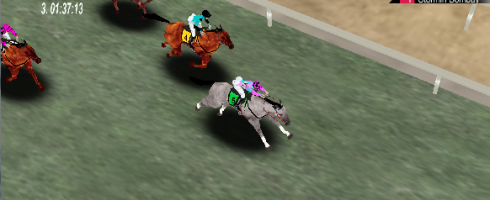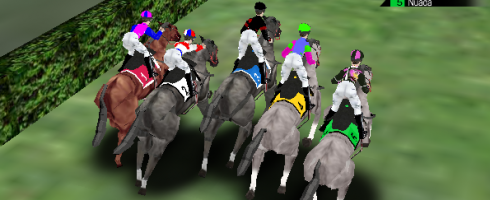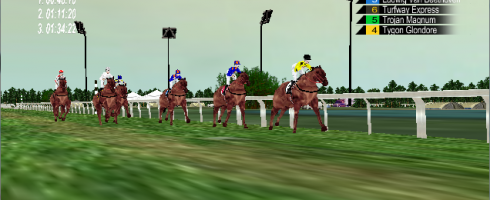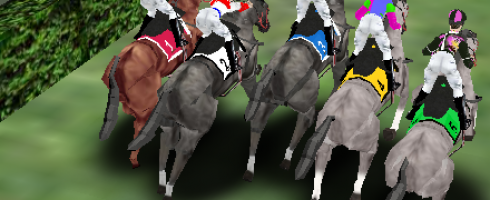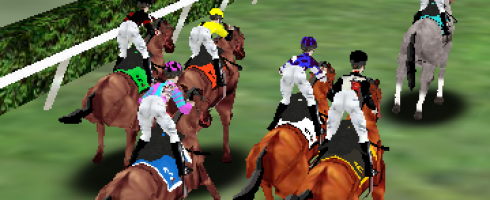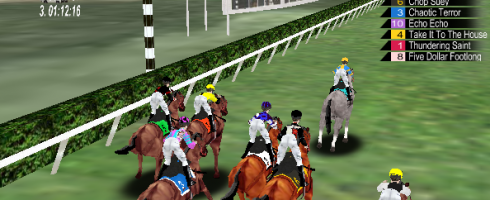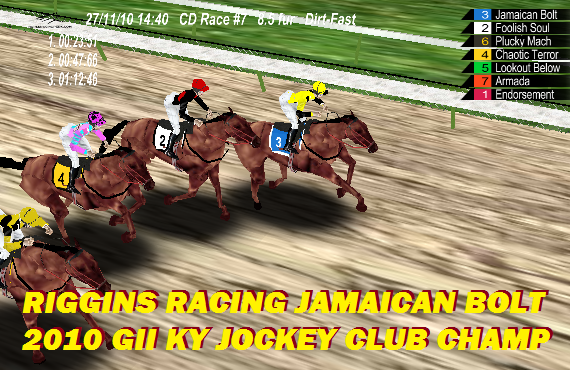 2010 GII KY JOCKEY CLUB CHAMPION JAMAICAN BOLT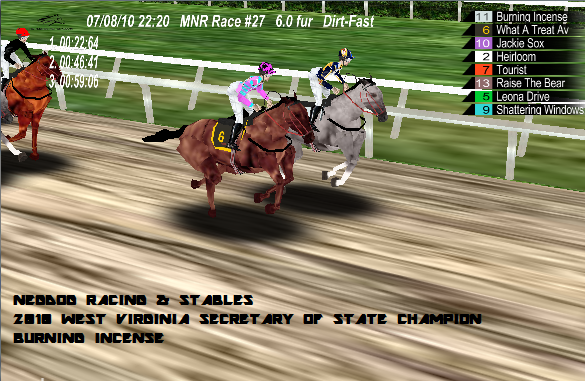 2010 MNR WV SECRETARY OF STATE BURNING INCENSE O.F.V.B.A.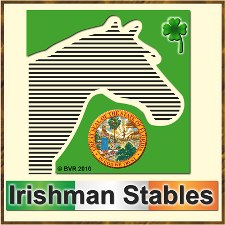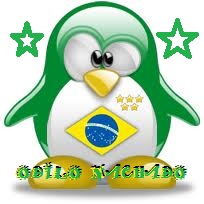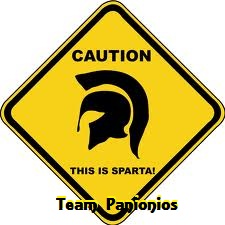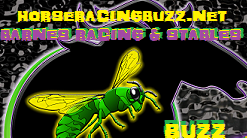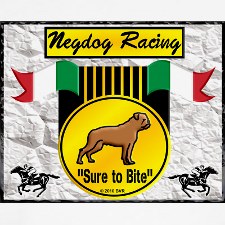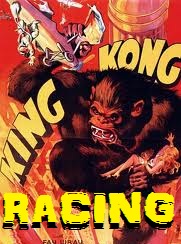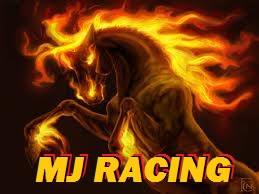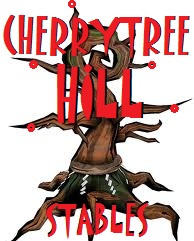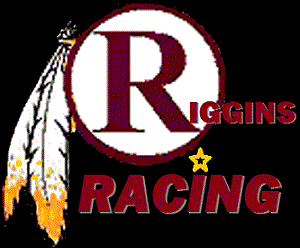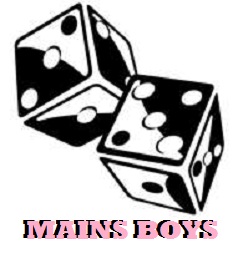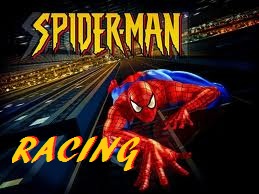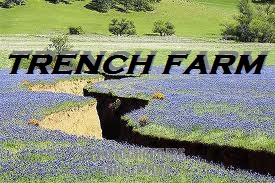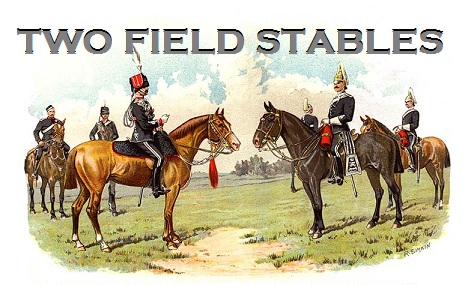 <
negdog- Broadcast your self LIVE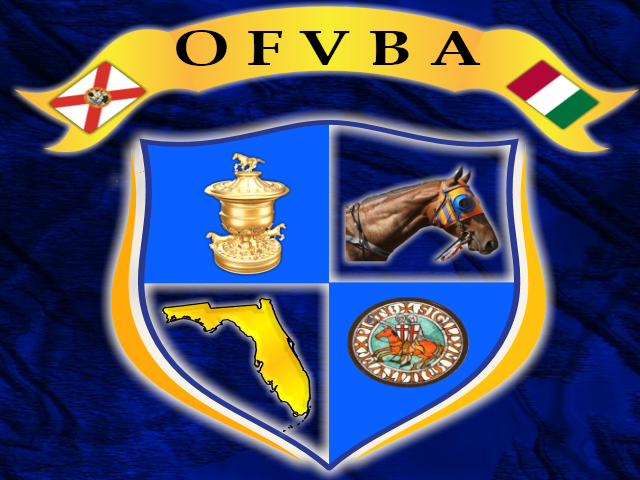 Free Horse Racing Game @ HorseRacingPark.com. HorseRacingPark.com lets you learn the gameplay absolutely for FREE! No Program to buy! When signing up at HorseRacingPark.com you will receive instructions through the internal mail system on how to redeem free horses. You can take these horses and race them at the free track. There is absolutely no cost to do so and you can continue to do so for as long as you like to learn the ins and outs of the game before taking on the challenges of the pay circuit. You decide if and when to move to the pay side of the game. What could be better than that? Sign up now and we'll see you at the races! As a direct affiliate to HorseRacingPark, Negdog Racing & Stables can offer you an additional 3 FREE Horses giving you 5 FREE Horses! Also once you become verified you will receive another voucher for an additional horse. Thats 6 FREE horses! Plus when you refer a friend to HRP you will get 2 More FREE Horses! THATS 8 FREE horses just for signing yourself and a friend up! This gives you a jump on the competition in the very competitive world @ HRP. Also Receive a one year membership to the O.F.V.B.A. for signing up now! Go to the GET 5+1 FREE VIRTUAL HORSES link below for our exclusive special offer! PROMO CODE:ODESSA New at HorseRacingPark.com: they have a new personalized silk editor. This java widget gives you the opportunity to design your stables own silks and hat! TEAM ODESSA'S->


Negdog Racing


Irishman Stables

Iwz Racing

Odilo Machado

Kr Kings Racing King Kong Stables

Two Field Stables

MJ Racing

Trench Farm

Hilltop Racing

Sleepy Valley Racing

Mains Boys

Team Panionios

Barnes

Penk Stables

CherryTree Hill

Riggins Racing

Spiderman Racing

Eight To 12 Racing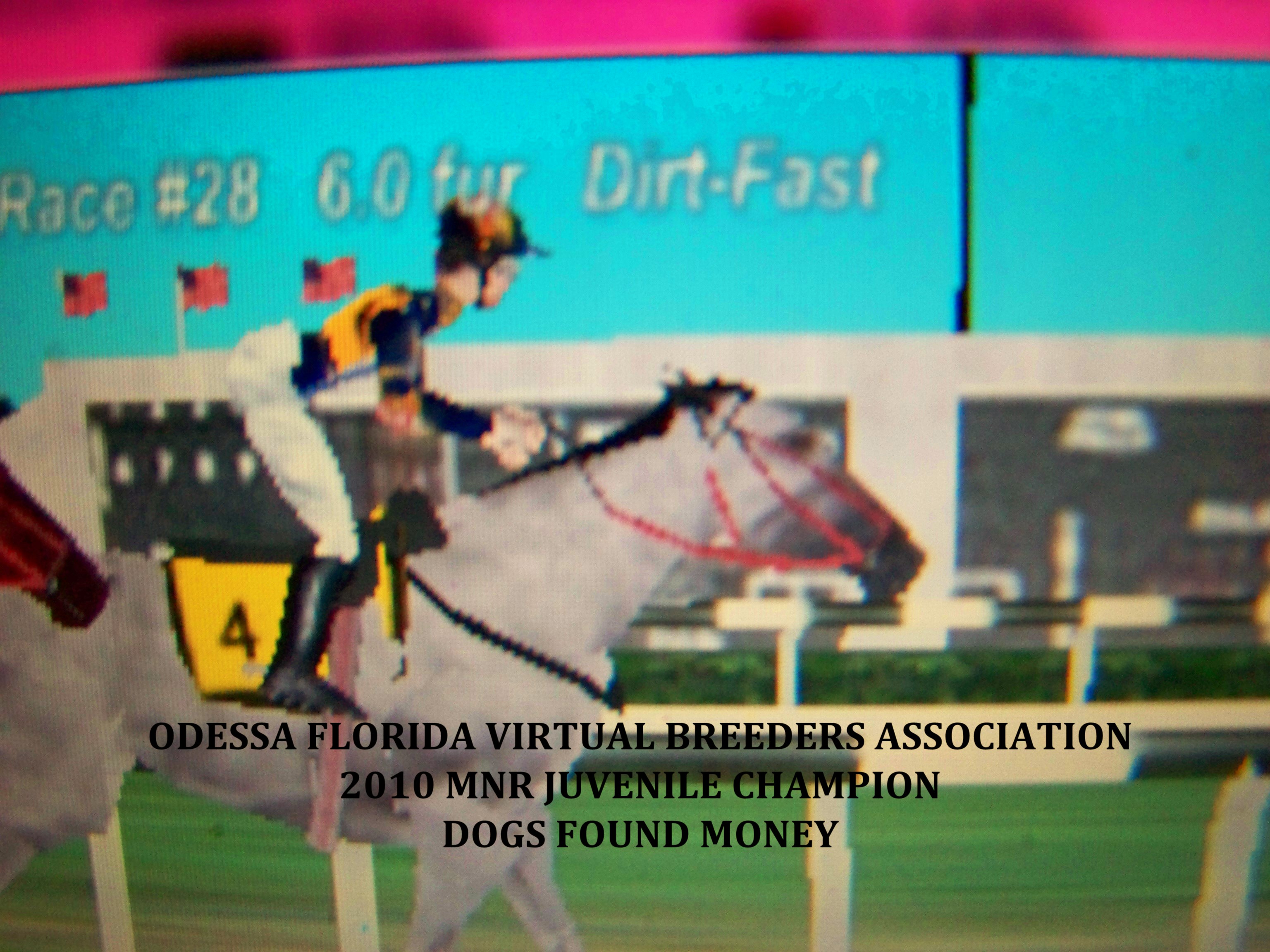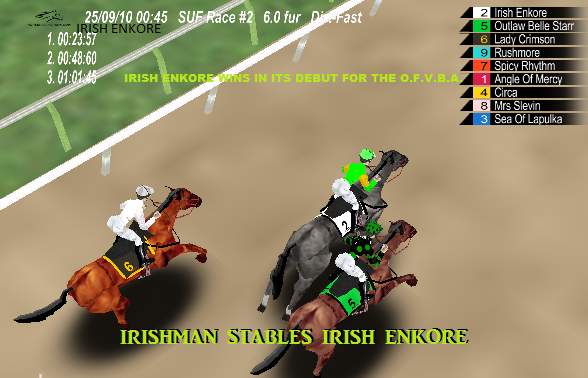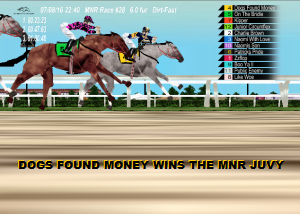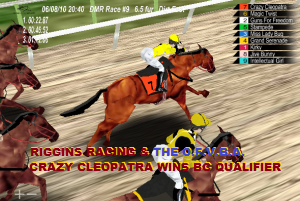 HORSERACINGPARK.COM $40,000.000 TC CARRYOVER FOR 2011

$24,500.000 UPCOMING BREEDERS CUP CHALLENGE 2010$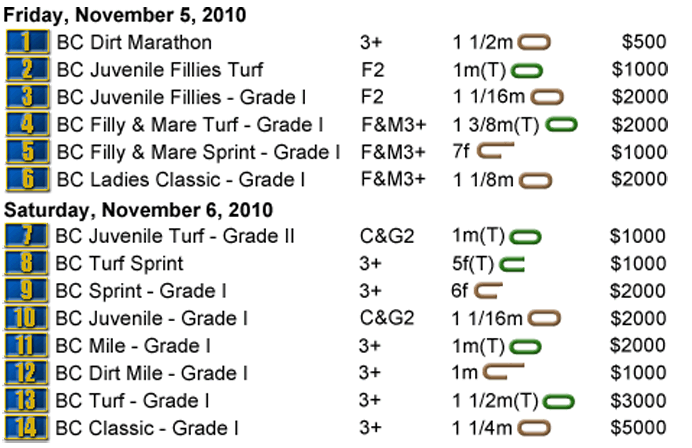 SO WHAT ARE YOU WAITING FOR CLICK ON THE LINK DOWN BELOW AND GET YOUR 5+1 FREE RACEHORSES AND EXPERIENCE THE EXCITEMENT OF OWNING YOUR OWN THOUROUGHBRED RACEHORSE GOING TO WINNERS CIRCLE! PROMO CODE:ODESSA Negdog Racing

TEAM ODESSA & THE O.F.V.B.A. LINKS & PARTNERS
GET 5+1 FREE RACE HORSES NOW!
HISTORY OF THE O.F.V.B.A. & NEGDOG RACING
HORSERACINGPARK.COM LATEST EVENTS
NEGDOG RACING
TEAM ODESSA FORUM @ HORSERACINGBUZZ.NET
HORSERACINGPARK.COM INTERACTIVE FARMS & TRACKS
TEAM ODESSA BREEDERS CHALLENGE
MAINS BOYS
KING KONG STABLES
IRISHMAN STABLES
TEAM PANIONIOS
RIGGINS RACING
ODILO MACHADO
IWZ RACING
MJ RACING
TRENCH FARM
PENK STABLES
SPIDERMAN RACING
EIGHT TO 12 RACING
HILLTOP RACING
BARNES
TWO FIELD STABLES
CHERRYTREE HILL
O.F.V.B.A. MORE LINKS

TEAM ODESSA & THE O.F.V.B.A. WINNERS CIRCLE
21Mar11-3MNR Dog B Gone fm 7f T 1:253 MdSpWt --- 4 14 Spieth S B 118 *0.20 75-16 4 Negdog Racing
21Mar11-1MNR Grande Cane Rosso fst 1 1:421 MdSpWt --- 1 11 Houghton T D L 118 s *0.60 67-25 5 Negdog Racing
18Mar11-17MNR Big Dogs In Trouble fm 7f T 1:231 Alw0.00 --- 2 13 Parker D L LB 114 3.65 87-17 7 Negdog Racing
21Mar11-2TUP Donthangme fst 5f 1:004 fMd5.00 --- 2 1nk Barton J L 121 s 5.05 84-10 8 $3.30 Irishman Stables
19Mar11-3TP Tchaikovsky fst 6f 1:122 4+Clm7.50 84 1 1no Mojica O 119 *4.05 85-13 8 $4.50 Irishman Stables
11Mar11-5TP Little Miss Kate fst 1 1:38 fAlw7.50s 85 1 15 Sarvis D A B 119 *1.30 86-17 4 $4.50 Irishman Stables
7Mar11-3HOU Maximum Valor fst 6f 1:102 4+Clm20.00 94 2 11/2 Landeros C LB 118 3.85 99-13 9 $7.74 Penk Stables
22Mar11-16MNR Poly Pomona fst 170 1:44 3+Alw0.00.00 --- 1 12 Parker D L LB 115 1.25 82-23 4 Negdog Racing
19Mar11-6MNR Clear Water fst 5f 1:003 MdSpWt --- 7 11 Houghton T D B 113 bs *2.10 85-22 7 Two Field Stables
11Mar11-2MNR Crystal Gold sft 5f T 1:014 MdSpWt --- 6 12 Houghton T D 118 3.15 75-35 7 Two Field Stables
12Mar11-7FG Cats Device fst 1 1/16 1:424 4+fNOLadi100.00 100 2 13 Theriot H J II L 123 5.55 93-9 5 $60.00 Iwz Racing
22Mar11-3MNR Royal Monarch fst 6f 1:153 MdSpWt --- 4 13/4 Akers L P 118 b 9.40 72-23 5 Mains Boys
7Mar11-3HOU Maximum Valor fst 6f 1:102 4+Clm20.00 94 2 11/2 Landeros C LB 118 3.85 99-13 9 7.74 Penk Stables
28Mar11-5TUP Little Miss Kate fst 1 1:374 fAlw13.00 --- 1 13 Campbell F M B 121 3.60 86-0 8 $7.80 Irishman Stables
27Mar11-4TAM Baby Ramsees fst 170 1:42 OClm32.00 --- 4 1hd Centeno D E L 118 2.35 89-10 4 $12.84 Irishman Stables
25Mar11-4FG Soccer Riot fst 1 1:371 4+fClm17.50 92 2 11 Jacinto J 116 *1.00 90-9 5 $13.80 Irishman STables
28Mar11-2TUP A Owners Dream fm 5f T :582 4+Md12.50 --- 2 12 Corbett G W LB 120 9.50 93-0 3 $4.30 Odilo Machado
12Mar11-7FG Cats Device fst 1 1/16 1:424 4+fNOLadi100.00 100 2 13 Theriot H J II L 123 5.55 93-9 5 $60.00 IWZ Racing
26Mar11-7FG Ball Breaker fm 1 1/16 T 1:411 4+fAlw53.00 96 4 11/2 Gomez G K B 123 3.50 93-10 4 $31.80 IWZ Racing
30Mar11-6PM Binghamton gd 1 1/8 1:562 Clm3.20 --- 9 11/2 Terleski M H LB 118 bs 9.05 81-19 10 $2.83 Irishman Stables
29Mar11-4TUP Friskyfletch fm 7 1/2f T 1:302 4+Clm5.00 83 8 1no Eikleberry R L 118 b 4.30 84-14 8 $4.20 Irishman Stables
429Nov10-6MNR Jungle Broad fst 1 1:422 3+fMdSpWt --- 8 42 Stokes R A III 119 $30.55 64-20 9 Riggins Racing
29Nov10-7MNR Flaming Carl fst 6f 1:14 Md10.00 --- 4 13 Feliciano R L 116 *$4.65 76-20 10 Riggins Racing
27Nov10-1TUP Wanted Angel fst 6f 1:141 fMd5.00 80 4 11/2 Juarez A J Jr 121 s 5.55 73-25 8 $3.30 Eight To 12 Racing